How Does It Work?
The Live Print Mosaic is an interactive art piece co-created by your community.
During an event, participants get their photo taken which is then printed directly on a sticker for them to post onto a large grid wall. Each sticker has a corresponding column and row number marked on it. When all of the stickers are printed and placed, the wall transforms into a dynamic image highlighting your community.
You can use the Live Print Mosaic in many different ways. 
One of our favorite ways is to explain to your group that each blank box on the grid represents a connection that has yet to be made. Over the course of the event, we challenge folks to take photos with new (and old) friends they make. The wall will then contain hundreds of photos of real-life connections that were sparked at your event!
If interested, we provide event facilitation and emcee services that can weave the Live Print Mosaic into your event. Reach out to learn more about how we can support.
What Do Participants Say?
Consistently, the Live Print Mosaic becomes one of the most talked-about aspects of any event. We love hearing from event participants online afterwards about their experience!

Design Your Mosaic
Our team will work with you to design the perfect mosaic experience!
From designing the final mosaic graphic to overseeing the technical logistics, we'll ensure your guests are talking about your event for years to come. Reach out for a free consultation to talk through your ideas.
Step 1: Pick Your Size & Design
Live Print Mosaics can be tailored to your desired size. Consider where you ultimately would like to hang it when completed, how long your event is, and how many people you anticipate posting a photo on the wall when determining the size.
Once the size is determined, we can design the final graphic that you would like your mosaic to reveal. Our team can help advise you on appropriate images and sizes that create a real wow factor.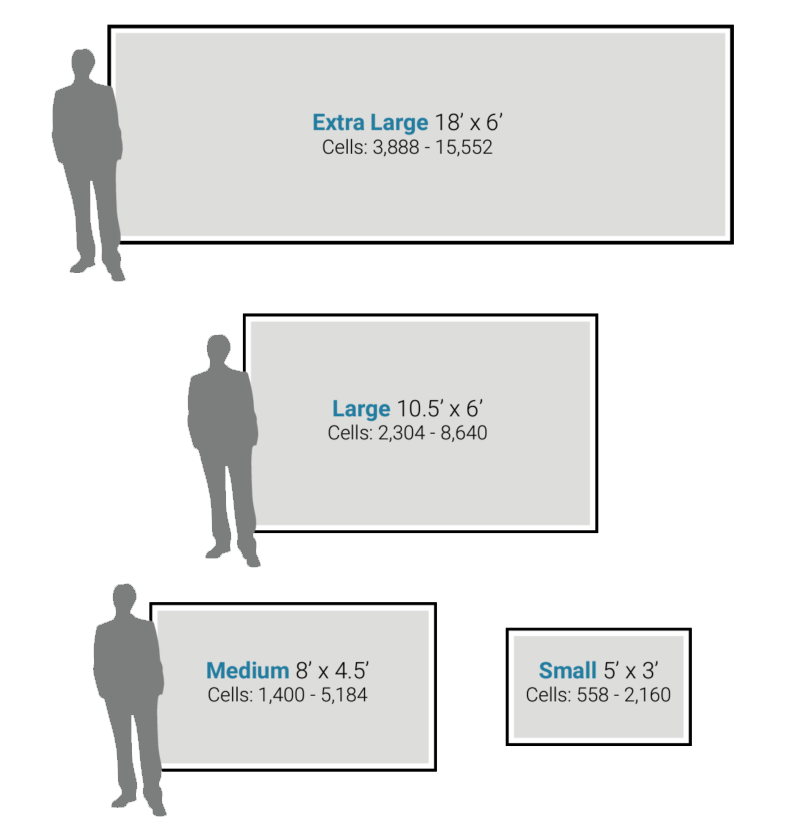 Step 2: Collect Your Photos
You can collect your photos in a variety of ways. The most popular is to have photos collected on-site through a photobooth or with a brand ambassador photographer using our iPad app.
But depending on your needs, we also can print photos using hashtag submissions, through a QR code, or other methods that suit your event.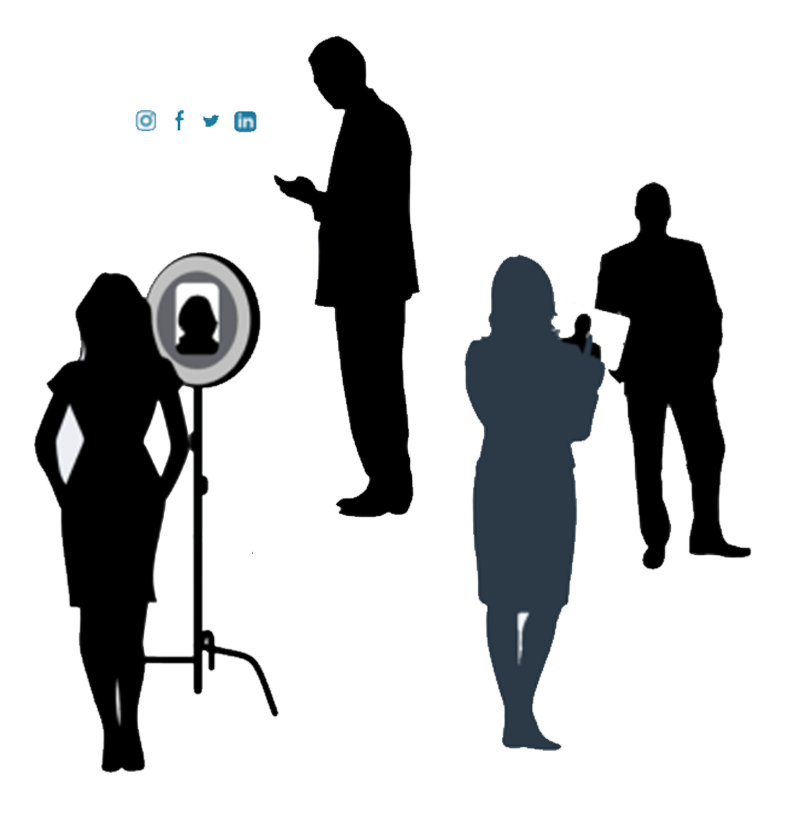 Step 3: Dedicate Space at Your Event
When set-up at an event, we prefer to have 10′ x 10′ of space to allow for collecting photos, printing, and placement on the final grid.
The mosaic often becomes a gathering place for people to meet and take photos with one another. We provide staff to oversee the wall throughout your event and ensure all of the printers and photo submissions are working smoothly.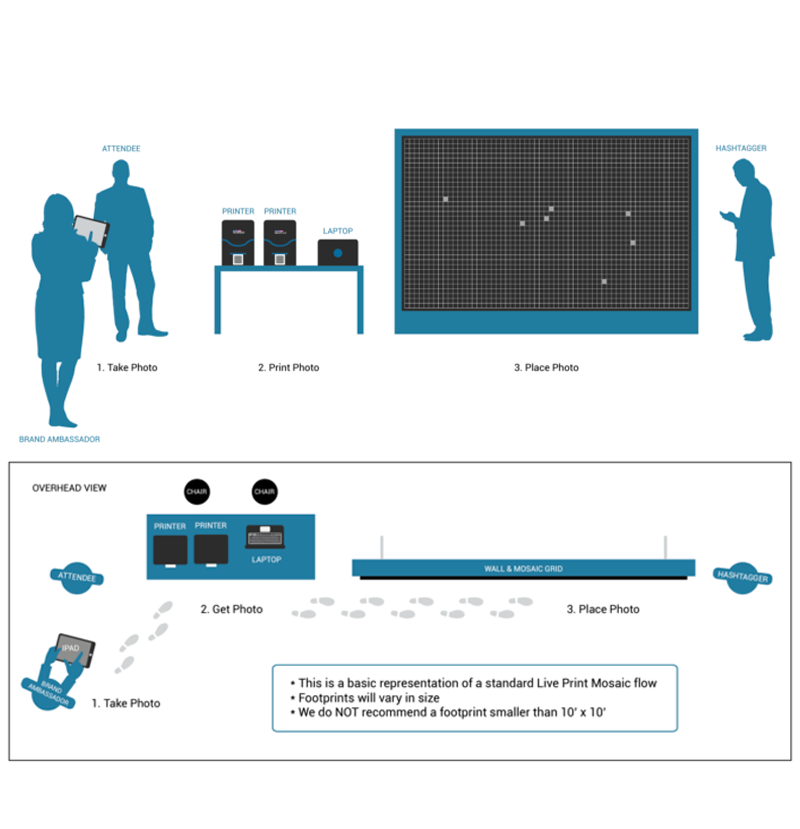 Step 4: Guests Place Their Photos
Each photo is printed off as a 2″ x 2″ sticker, with the corresponding column and row number printed below. Photos are printed instantaneously allowing for participants to quickly receive their photo and place on the grid.
If desired, you can also print an instant, branded takeaway of each guest's photo which reminds them of their experience at your event. Print and digital shareable options available.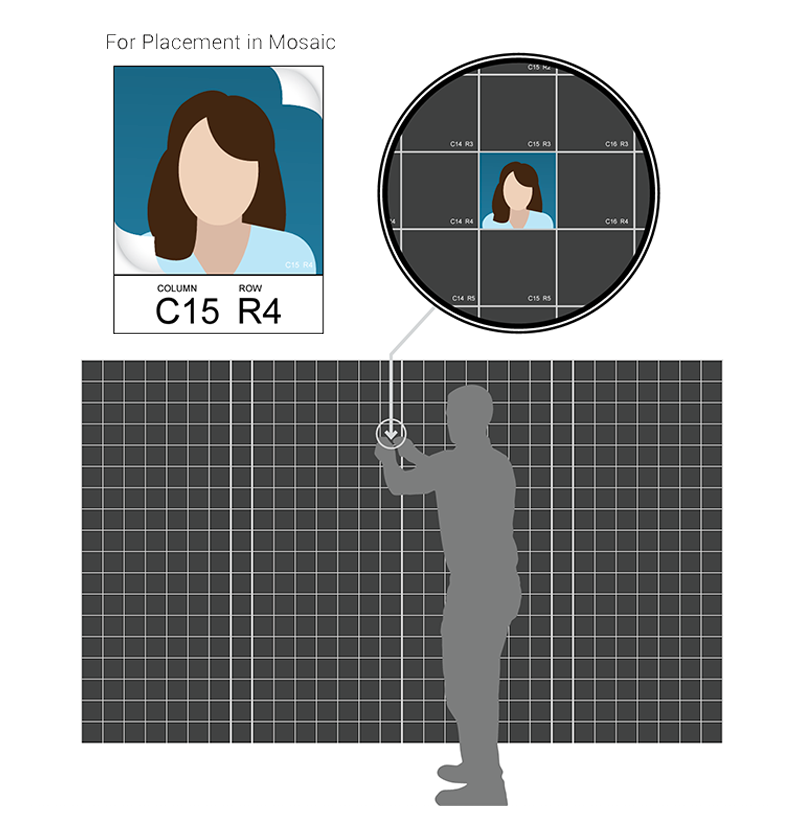 Step 5: Add Extra Perks to Your Wall
Add Prize Locations. If a guest's photo lands on a prize location, they win! Prize locations can be chosen at random, targeted, or evenly timed throughout the event.
Let guests select custom backgrounds that fits the color spectrum of the mosaic. Backgrounds can be replaced with our software or with the use of a green screen.
Give your guests a branded, digital version of their photo and the mosaic. They can receive an email or text message with options to share online.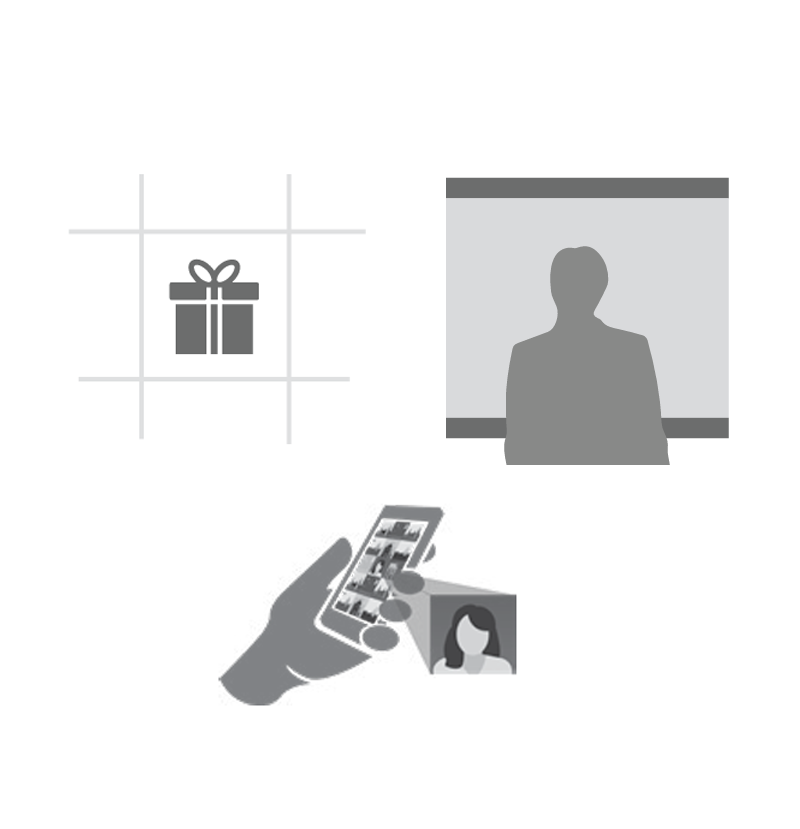 Case Study:
VHA Innovation
Experience
We built an interactive Live Print Mosaic for more than 700 participants over 3 days, along with emceeing and facilitating breakouts throughout to spark connections.
Trusted By Brands Worldwide
Our software partners, Picture Mosaics, have used this technology with some of the biggest brands around the world. We promise your event is in great hands!

All set-ups include the following:
Supports between 500 to 15,000+ photos
Final mosaic with placed stickers on vinyl banner with grommets
Live photo printing for hand placement
Mosaic grid sizes range between 5x3ft to 8×4.5ft (custom and larger sizes available)
2″ adhesive photo stickers
Unlimited ink and paper
Access to 2 high-speed Event Printers
(1) on-site technician for the event (up to 2 days, additional days and techs incur additional cost)
Guest engagement and system monitoring/optimization
Setup and breakdown of system
(2) iPads and iPad/iPhone photo app for onsite photo capture experience
Ring light photobooth
Pop-up accordion wall
High resolution digital file
Branded photo takeaways
Prize locations (prizes provided by client or at additional cost)
Additional features can be added for a one-time cost.
$500 = Timelapse capture (single camera)
$500 = Digital shareable takeaways (example)
$1000 = Boomerang shareable gif (example)
$750 = AR or green screen background replacement
$1000 = QR Code/upload microsite submission
$250 = Instagram hashtag submission
$250 = Twitter/X hashtag submission
$1000/day/tech = Additional on-site technicians
Shipping and travel incurs an additional cost of $500 – $2500 depending on location.